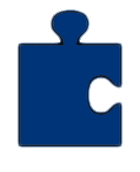 Information from VersionOne to Confluence
VersionOne Connector for Confluence lets you connect Engineering to other entities in your organization. The integration between systems break down the silos of information and opens new channel for collaboration of Business Units.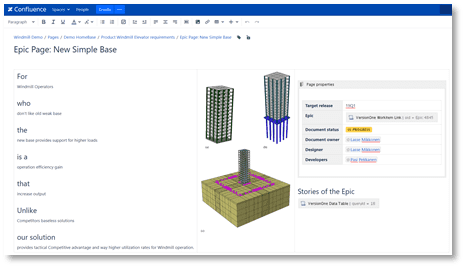 Visibility
Automated information flow reduces manual work
Using Development Data is easy for stakeholders like Sales, Marketing, Product Support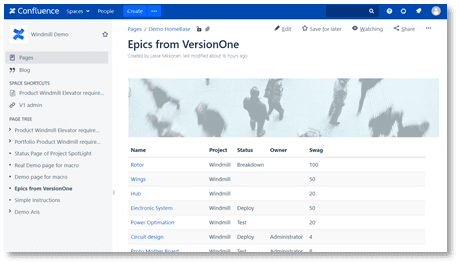 Simple
Easy to use and combine information – saves time and effort. Installs on Confluence with couple of mouse Clicks. Only thing you need to know is title of VersionOne work items you want to link. With the effort put on creating a monthly PowerPoint status deck you create Online Status View in Confluence – and it's always up-to-date.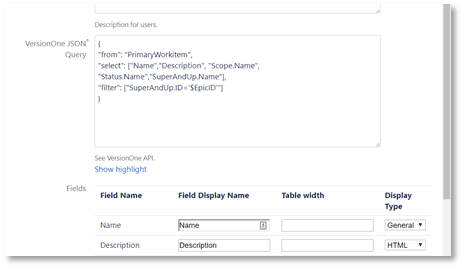 Collaboration
Allows Confluence users to see Development action live on their favorite media, Confluence Page. VersionOne Users can share their data by using VersionOne rich builtin Rest API reporting capabilities.
Information from Engineering to Stakeholders
Problem:
Engineering tools are considered hard to use by non-technical people
Document based Status Reports are laborious to create and keep up-to-date
Solution:
Automated information flow reduces manual work
Using Development Data is easy for stakeholders like Sales, Marketing, Customer Support
Simple User Interface Big Effect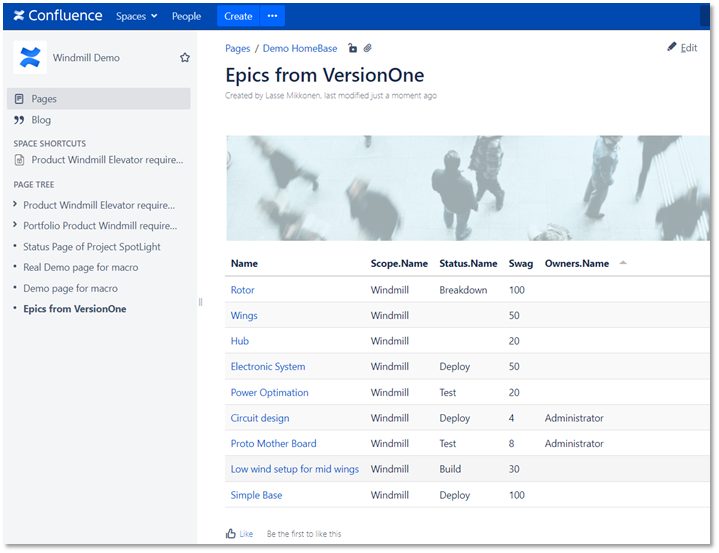 Media
Presentation Slides for Offline use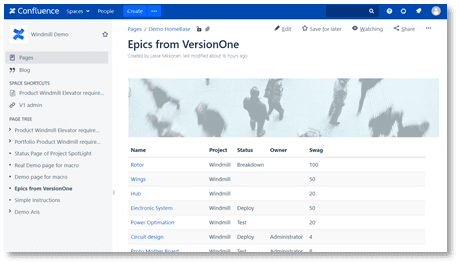 Call directly
Henri Hämäläinen - +358 50 487 3291, Product development consulting and improvement plans
Lasse Mikkonen - +358 40 543 9845, Atlassian, VersionOne, Git and other tools
Harri Pendolin - +358 40 582 0865, Product management and product stragecies
Timo Leppä - +358 400 924 830, trainings