Contribyte – Trusted github partner
Tools define your way of working – in good and in bad
Trusted GitHub partner
Our company started with configuration management consulting and we have worked with multiple different configuration management tools since 2006. We are one of the leading Git and GitHub instructors in Finland.
We offer GitHub configurations, trainings and full environment SaaS.
Contribyte has worked with product development tools for over 10 years already. We know the best tools and operational models.

GITHUB As an ongoing service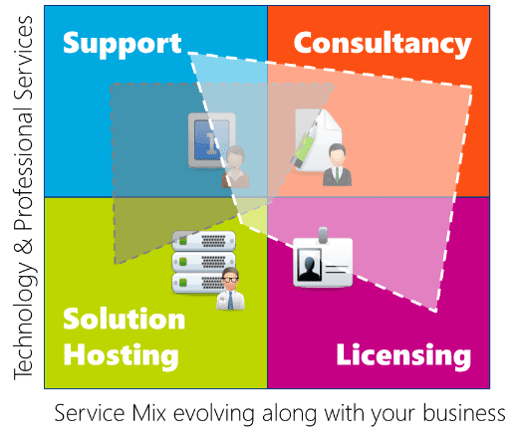 GitHub SaaS
Service hosted by tool professionals
Active monitoring and development
Maintenance plan
Service tailored to customer needs
Automatic monitoring
Application updating
Service team 9-17
Customer service desk
Email and telephone help
License management free of charge
Contribyte user group info
About our service options.  Contribyte Tool Service description.
Our value Proposition
 Contribyte's Tool Service serves as a safety for all kinds of software development. It guarantees its users an up to date and functioning work environment, without forcing the company to invest resources into experts.
Contribyte is not an outsourced IT department, but a software development expert and your company's partner, to whom development end results matters the most.
Get the most out of your tools
Wouldn't you want to assist your team in providing them plugins or develop the workflow to be more adequate? Contribyte Tool Service's main idea is that we make sure that the customer maximizes the full extent of GitHub.
Always cheaper than doing it by yourself
Wouldn't it be better if your staff focused on the customer at hand?We promise, that with our Service Tool it will always be cheaper than doing it by yourself.
Optimized perfectly for your needs
The service can be tuned just right to your liking. The service can also be adjusted according to actual, so you never pay too much. For example we can offer services from your premises to the hosted system or we can provide you the hosting from our Finnish partner's cloud. In addition we can add all Contribyte's expertise services so you will never be left empty handed!
License optimization - you never pay for nothing
We promise, that you always get the best option for licenses from us. Contribyte's very own CTO Lasse Mikkonen worked with ALM tool licenses even before founding Contribyte. We surely have the most experienced and top class people for license optimization with stellar tools in Finland. Don't be afraid to ask for license offers!
Niklas Tikkala
Head of Service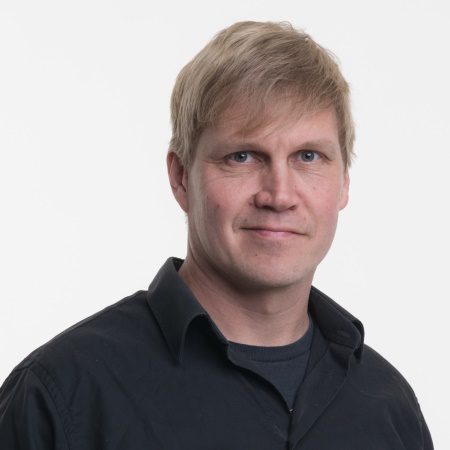 Looking for Service? - Tell us your contact details so we can be in touch!
FAQ – Frequently Asked Questions About Our Services
FAQ: What is Contribyte Tool Service?
Contribyte Tool Service is a flexible agreement for support, which allows you to efficiently receive the level of service for your tools. The service's different are adjustable.
The content of the service package will be derived from the service components of your liking. Differing from other service packages on the market. As our customer you can create an entirety, which serves your needs and can react to changes rapidly if required. 
The service's exact content is determined together with the customer.
FAQ: Contribyte Tool Service description
Contribyte Tool Service consists of modular parts. The service can be built from four entitities depending on the desire.   
Application administration  offers a broad application environment, which is secure and contains all the needed parts for the DevOps field. 
Application administration can be set to include the company's own server environment  running applications or use the server capacity included in the Contribyte Tools Service. Applications normally work 24/7. In case of an error situation, repairs will happen within the Tool Service. 
The basic measure of  confirmation will be done with the snapshot function on a virtual server once a day on a seven day rotation. In addition more comprehensive options like database authentication, automatic restoration to test environments and authentication packet delivery are available. 
Tool Services guarantee the company the sufficient and cost-efficient help to aid users and to fix possible disturbances.
The SLA's (Service Level Agreement)  level can be adjusted precisely to the level of preference. On the basic level Online Service Desk 9-17 EET is included.
Additional options can be added accordingly:
– Extended service time, always 24/7
– Faster response time: answer/response time
– Email and/or telephone support
– Designated support
Licensing Service is part of Tool Service allowing you to manage all your licenses and plugins. The service covers the renewals of licenses, addons, license use reports and license amount optimization. Licenses will be charged separately or in unison with COS depending on the need.
Consultation Services offer the customers a predictable and planned model in the Tool Service functions to efficiently utilize and develop. We have packaged the most used services into packages:
– Tool Service implementation
– Integration
– Training
In the continuing development model the customer's development needs are assessed on a yearly level. It is then packaged into a monthly level and a hourly goal is set so the customer can see how much work there is to be done. With this model it is also easier for the client to see what to prioritize.
The service also includes a yearly consultation general agreement in case of possible larger developments. The availability and price level are ensured with the general agreement, even the most acute needs are ensured. All Contribyte consulting fields are available in the Tool Service. The Contribyte consulting field consists of: processs evaluation and improvement, portfolio management, demand management, testing management, automation, tool training, method training, and many more. 
FAQ: What kind of an experience do you have with running a service?
Contribyte has held massive over one thousand active user services throughout its entire history.
Even at this very moment we have multiple dozen service customers and we are actively developing our services.
We have worked with product development tools since the beginning of our journey which started in 2006.
FAQ: What's the difference between the product development tools of tomorrow or the Contribyte Tool Service.
The product development services of the future consist of all Contribyte services, trainings, consultations, changes. It even includes the option to choose the tools you want to use and implement. Contribyte Tool Service covers the updates and small-scale developments of the tools. The services can be combined into one viable ensemble. 
The Contribyte Tool Service focuses on the tools of product development and their maintenance.
FAQ: Can I also get service in English?
Yes, We offer support services in Finnish and English – Dont worry!
We offer user support, administration support and we serve as the connection to the tool provider. 
FAQ: Is Contribyte COS the same thing as Contribyte Tool Service?
Yes, we changed the name of our service in 2017. This way we got it to fit the Contribyte brand better. The same terms and conditions still apply to previously bought services.
GitHub was created for developers. From there it has found its way to being the tool of managing product organization.

COnfiguring and consulting
GitHub has found its way to being one of the most popular options of tools for directing product organizations. GitHub offers a diverse environment to the developer. The product development is very transparent and the whole organization can see whats going on at all times.
We have the experience of building, configuring and consulting multiple different GitHub environments.
Contribyte has utilized ALM (Application Lifecycle Management) tools ever since the start of Contribyte in 2006. We have helped hundreds of organizations in using tools better. 
Learn more about GitHub from these videos. 
[embedyt] https://www.youtube.com/watch?v=w3jLJU7DT5E[/embedyt]
[embedyt] https://www.youtube.com/watch?v=nI5VdsVl0FM[/embedyt]
Make the most out of your tools – train you and your team into tool profesionnals.

VersionOne, IBM Rational, git and other tool trainings to manage requirements, work counseling and to maximize efficiency and cooperation.
Many of our clients have asked us to improve their product development. We have arranged tool management,  requirement management and training for best practices. We offer these trainings and services separately and/or all at once. We know the best practices and we know how to find the tools best suited for you.
VersionOne Foundations – for V1 teams
BitBucket ja Git koulutus
IBM Jazz RTC, RQM and DOORS NG
IBM Rational DOORS for requirement management
Contact us!
Send us a message from the form below, contact us directly or find our contact details.
Lasse Mikkonen, CTO, Atlassian and other tools, 040 543 9845
Henri Hämäläinen, CEO, 050 487 3291
Timo Leppä, trainings, team coaching, 0400 924 830
Harri Pendolin, product management and service design, 040 582 0865